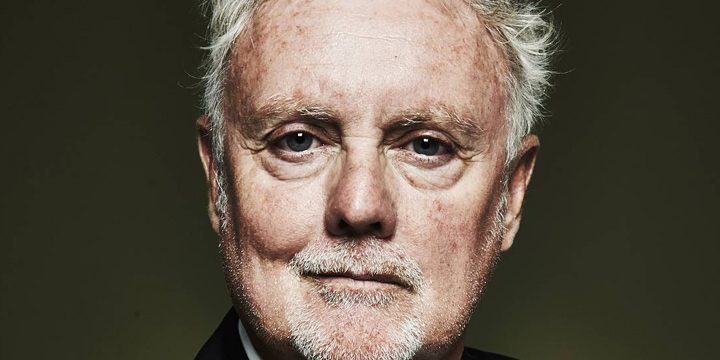 Voor wie Channel Four kan ontvangen, a.s. zondag is Roger daar te gast in het programma Sunday Brunch vanaf 10.30 onze tijd. Uiteraard dit alles ter promotie van de aanstaande release van Fun on Earth en The Lot. Via de Queenonlinestore kun je inmiddels een bestelling plaatsen voor Fun on Earth én the Lot, wij zijn echter ook nog in gesprek met de platenmaatschappij of het voor de Nederlandse fans mogelijk is om de items via ons aan te schaffen. Meer info volgt z.s.m. De volledige tracklisting van the Lot is:
CD1: Roger Taylor - Fun In Space
Original UK Release Date: 6 April 1981
No Violins
Laugh Or Cry
Future Management
Let's Get Crazy
My Country I & II
Good Times Are Now
Magic Is Loose
Interlude In Constantinople

Airheads

Fun In Space
CD2: Roger Taylor - Strange Frontier
Original UK Release Date: 25 June 1984
Strange Frontier
Beautiful Dreams
Man On Fire
Racing In The Street
Masters Of War
Killing Time

Abandonfire

Young Love
It's An Illusion
I Cry For You (love, hope and confusion)
CD3: Roger Taylor - Happiness?
Original UK Release Date: 9 September 1994
Nazis 1994
Happiness?
Revelations
Touch The Sky
Foreign Sand (with

Yoshiki

)
Freedom Train
'you had to be there'
The Key
Everybody Hurts Sometime
Loneliness...
Dear Mr. Murdoch
Old Friends
CD4: Roger Taylor - Electric Fire
Original UK Release Date: 10 October 1998
Pressure On
A Nation Of Haircuts
Believe In Yourself
Surrender
People On Streets
No More Fun
The

Whisperers

Is It Me?
Tonight
Where Are You Now?
Working Class Hero
London Town, C'mon Down
CD5: The Cross - Shove It
Original UK Release Date: 25 January 1988
Shove It
Cowboys And Indians
Contact
Heaven For Everyone
Stand Up For Love
Love On A Tightrope (Like An Animal)
Love Lies Bleeding (She Was A Wicked Wily Waitress)
Rough Justice
The Second Shelf Mix
CD6: The Cross - Mad: Bad: And Dangerous To Know
Original UK Release Date: 26 March 1990
Top Of The World, Ma
Liar
Closer To You
Breakdown
Penetration Guru
Power To Love
Sister Blue
Better Things
Passion For Trash
Old Men (Lay Down)
Final Destination
CD7: The Cross - Blue Rock
Original UK Release Date: 9 September 1991
Bad Attitude
New Dark Ages
Dirty Mind
Baby It's Alright
Ain't Put

Nothin'

Down
The Also

Rans

Millionaire
Put It All Down To Love
Hand Of Fools (Out Of Control)
Life Changes
CD8: Roger Taylor - Fun On Earth (Exclusive Box Set Version)
One Night Stand
Fight Club
Be With You
Quality Street
I Don't Care
Sunny Day
Be My Gal (My Brightest Spark)
I Am The Drummer (In A Rock n' Roll Band)
Small
Say It's Not True (with Jeff Beck)
The Unblinking Eye (Abridged)
Up
Smile
Dear Mr Murdoch (Nude Mix)
Whole House

Rockin

'
CD9: Roger Taylor - Solo Singles 1
I

Wanna

Testify
Turn On The TV (B-Side of I

Wanna

Testify)
My Country (Edit)
Man On Fire (Extended Version)
I Cry For You (Single Remix) (B-Side of Strange Frontier 7")
Strange Frontier (Extended Remix)
I Cry For You (Extended Remix)
Two Sharp Pencils (Get Bad) (Extra track on Strange Frontier 12")
Nazis Radio Mix - [ S.Ramaekers, D. SAS & R.Martufi ]
Nazis kick Mix - [ S.Ramaekers, D. SAS & R.Martufi ]
Nazis

Schindlers

Mix - [ Danny Saber ]
Nazis

Makita

Mix extended - [ Danny Saber ]
Nazis Big Science Mix - [ Joshua J

Macrae

]
Foreign Sand (with

Yoshiki

) (Single Version)
final destination (with

Yoshiki

)
Everybody Hurts Sometimes - Live Shepherds Bush Empire - '94 (Happiness 12" Picture

Disc

)
Old Friends - Live Shepherds Bush Empire - '94 (Happiness 12" Picture

Disc

)
CD10: Roger Taylor - Solo Singles 2
Pressure On (Single Version)
People On Streets (Mashed) (B-side of Pressure On)
Tonight - Dub Sangria
Keep A

Knockin'

- Pressure On (On Man

Utd

CD Single)
Surrender (Radio Mix)
A Nation Of Haircuts (Club Cut) (On Surrender part 1 CD single)
London town c'mon down (Single Mix) (On Surrender part 1 CD single)
Surrender Live Cyber Barn (On Surrender part 2 CD single)
No More Fun - Live Cyber Barn (On Surrender part 2 CD single)
Tonight - Live Cyber Barn (On Surrender part 2 CD single)
One Night Stand (Download only)
Woman You're So Beautiful - Felix + Arty (Main Mix)
Woman You're So Beautiful - Felix + Arty (Mad Mix)
Woman You're So Beautiful - Felix + Arty (Dance Hall Mix)
The Unblinking Eye (Everything Is Broken) (Original Single Mix)
The Unblinking Eye (Everything Is Broken) (Almost Completely Nude Mix)
dear

mr

murdoch

- 2011
CD11: The Cross - Singles 1
Cowboys & Indians 7" (Single Edit)
Love Lies Bleeding (B-Side of Cowboys)
Feel The Force (B-Side of Shove It USA)
Shove It (Extended Mix)
Shove It (

Metropolix

)
Shove It (

Dag

Volle

AKA "Denis Pop" Remix ) (featured on "Remixed Records 21) June 88
Heaven For Everyone 7" (Roger Vocal)
Heaven For Everyone 7" (Freddie Vocal)
Manipulator (Extended Mix)
Manipulator (7" Single)
Power To Love (Extended Mix)
Power To Love (Single Edit)
In Charge of My Heart (7" Single) (B-Side of Liar 7" Germany only)
Liar (12" Mix)
In Charge of My Heart (Extended Mix) (B-Side of Liar 12" Germany only)
Liar (Single Remix)
CD12: The Cross - Singles 2
New Dark Ages 7" (Single Edit)
Ain't Put Nothing Sown (Long Version) (B-Side of New Dark Ages)
Man On Fire (Live) (B-Side of New Dark Ages + Final Destination)
Life Changes 7" (Single Edit)
Heartland (on Life Changes CD - Germany)
Celebration (Jam Studios Session) - Previously Unreleased
I Can Take You Higher (Jam Studios Session) - Previously Unreleased
Out Of My Head (Jam Studios Session) - Previously Unreleased
Passion For Trash (Jam Studios Session) - Previously Unreleased
Top Of The World Ma' (12" Remix) - Previously Unreleased
Shove it (US single Version)
DVD: Roger Taylor + The Cross - The Lot [Videos] (running time 2 uur)